Investment date:

September 17, 2020

Initial investment stage:

N/A

Current company stage:

N/A

Market category: Active, Venture Fund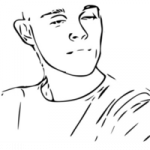 Founder
Rob Ness
Asymmetry Ventures is a seed-stage fund managed by GP Rob Ness.
MISSION:
Identify, and invest in, the world's best early-stage companies.
INVESTMENT THESIS:
Asymmetry's thesis centers on the single most powerful predictive seed-stage signal – one that the GP has observed over and over again, in deals that went on to deliver immense returns:
"Invest in teams that display obsessive focus on execution"

ABOUT THE GP:
Rob Ness has invested in over 150 early-stage companies – including dozens of deals in which he led investments through his AngelList syndicate of 1300+ angel investors. Rob spent over a decade leading projects and managing teams at top global tech services firms. He has also served for over 15 years as an operations officer in the US Army Reserve.
GP Interview: https://tiny.cc/asymmetryinterview