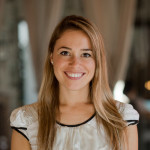 Founder
Elena Mustatea
Previously venture capital investor at VC & growth fund Atomico in London, TMT investment banker covering EMEA from London (technology, internet and e-commerce focus), strategy consultant covering Middle East from Dubai (telecom, media and public sector focus). Ran a 30-person business in college and was involved in a variety of international development projects in Latin America, Middle East and Southeast Asia. Co-founder of TechTogether UK, advocacy group representative of the UK tech industry. Supporter of charity: water, Shelter and TechBikers/Room to Read. Forbes 30 under 30.
Digital Therapeutics for Digestive Health
Our team is on a mission to revolutionize the patient experience. We're focussing on chronic digestive conditions that drain healthcare resources. By designing digital therapies that are both evidence-based and engaging, we can empower patients to overcome daily challenges by activating behavior change.