Investment date:

November 17, 2019

Initial investment stage:

Seed

Current company stage:

Seed

Market category: Active, Healthtech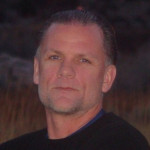 Founder
Jeffrey Idso
Entrepreneurial executive with proven leadership skills and broad functional experience in business development, product development, engineering, marketing, sales management, finance, HR/Admin, and operational management in high growth tech companies. Have managed all stages of company growth from initial founding to raising capital to multi-million dollar global operations and company sale. Senior roles in large corporations and in several start-ups with M&A outcomes.
CoachList is developing the sports and fitness industry's largest and most comprehensive sports training and fitness marketplace. CoachList's goal is to disrupt the sports and fitness industry by creating the world's largest online ecosystem that connects and advances athletes, parents of young athletes, fitness enthusiasts, and sports service providers. We are focused on all sports, sport market segments, fitness categories, and broader related opportunities.
CoachList is a transactional marketplace where athletes can book training sessions & appointments. CoachList defines Athletes as athletes, parents, and fitness enthusiasts, and defines Sports Service Providers as individual instructors and trainers, training facilities, camps, health clubs & studios, and providers servicing the industry – who offer in-person and online training, instruction, classes, education, and support services. Support services providers include sports nutritionists, psychologists, physical therapists, orthopedic surgeons, among others.
CoachList helps Athletes seeking to improve their skills in a particular sport, parents of youth seeking to improve, and fitness enthusiasts seeking to find resources that help them improve their fitness or prepare for events. Our platform also facilitates social networking among Athletes & Sports Service Providers, enabling individuals to connect with one another and form teams or groups of like-minded enthusiasts.