Investment date:

October 15, 2016

Initial investment stage:

N/A

Current company stage:

N/A

Market category: Active, Venture Fund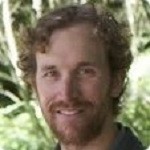 Founder
Kevin Bayuk
Kevin works at the intersection of ecology and economy where permaculture design meets cooperative organizations intent on meeting human needs while enhancing the conditions conducive to all life.
The Force for Good Fund invests in women and people of color-owned, "Best for the World" B Corporations (i.e., companies that score in the top 10% of B Corps worldwide).
B Corps are a growing community of more than 1,850 companies—including Patagonia, Ben & Jerry's, Etsy, Seventh Generation, and Eileen Fisher—that aspire to use the power of business to solve social and environmental problems. The Force for Good Accelerator is designed to help nurture, support, and grow women and people of color-owned, high-impact B Corporations.