Investment date:

August 23, 2018

Initial investment stage:

Seed

Current company stage:

Seed

Market category: Active, Healthtech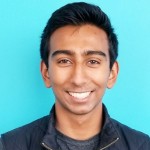 Founder
Shrenik Jain
Marigold Health is a mobile app for text-based group therapy to aid those with opioid and alcohol addiction while increasing the capacity of clinical providers. Our novel AI algorithms allow patients 24/7  access to care by understanding the emotional sentiment in messages, directing existing case managers to those at highest risk for relapse.
Accessible, on-demand, and stigma-free support for Patients results in a drastic reduction in barriers to care. Patients can reach a group of 5-7 peers who can relate anytime from the palm of their hand. Text-based support is conducted under a pseudonym to remove the fear of judgement, allowing underserved and stigmatized patients to find care from those who can relate, 24/7.
Increased efficiency with real-time monitoring for Providers through integrated diagnostic forms, notes, handouts, and polls for easy patient assessments and care. Seamlessly refer patients between psychiatrists, case managers, therapists, and more.
https://www.businessinsider.com/johns-hopkins-therapy-group-text-addiction-treatment-marigold-health-2018-10