Investment date:

August 1, 2017

Initial investment stage:

Seed

Current company stage:

Seed

Market category: Active, Healthtech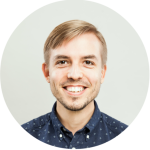 Founder
Kristian Ranta
An online medical clinic treating depression and burnout: Meru Health's treatment program combines psychological treatment modules, patient data (behavioral, self-reporting) and a licensed therapist. Meru Health individualizes the program based on a patient's personal information and needs.
The program is structured around eight weekly themes which build upon each other. It includes elements of mindfulness-based therapy, cognitive behavioral therapy and behavioral activation therapy. Right from the first call until the final week, a licensed Meru Health therapist actively supports participants to become empowered and recover. We During the program, participants connect with and learn from an anonymous peer group.
Recognizing that other people have similar challenges that can be overcome, is tremendously beneficial.