Investment date:

February 16, 2001

Initial investment stage:

Seed

Current company stage:

Series A

Market category: Active, IoT & Robotics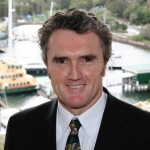 Founder
Robert Dane
Following an inquiry from the USA in 2007 for a 'self-sustaining platform at sea', OCIUS began research into the development of unmanned solar/wind/wave and ballasted powered ocean vessels or autonomous unmanned surface vessels. Initially, a 20 foot manned engineering development model (EDM) proved the 'speed of advance' in all conditions, adequate power, payload and persistence for a sustainable platform able to go to sea for months.
In 2014, Solar Sailor changed its name to OCIUS (Latin for 'fleet') to reflect an expansion of its patented technologies including the solar sail. With Ulladulla Fibreglass and Engineering, OCIUS built multiple scale models for tank and lake testing, culminating in the building of the first 10′ prototype called 'Nemo' (Latin for 'no one' ie unmanned) which provided significant proof of concept of a solar, wind and wave powered USV carrying a significant payload.
Based on Nemo's development, in 2015 OCIUS was awarded a $3M Capability Technology Demonstrator (CTD) from Defence Science and Technology Group. This proved a significant contract and OCIUS with our partners developed an 18′ prototype 'Bruce' for Antisubmarine Warfare (ASW), which demonstrated to NAVY in August 2017.